|| Tag: Unpopular Bookish Opinions ||
The key word in this tag title is "opinions," so please don't throw lemons at me if you disagree with something I say because I am a small child aND I'M SORRY ALRIGHT I DIDN'T ASK TO BE A BOOK LOVING OUTCAST.
Honestly though, I thought I had already done this tag ages ago, so when I searched back through my archives only to find that I hadn't, I knew I had to finally hunker down and share all my horrible opinions. So without further ado--
THE UNPOPULAR BOOKISH OPINIONS OF ONE SMOL ADALINE
-A popular book or series you didn't like
History Is All You Left Me by Adam Silvera is the first one that comes to mind. I wanted to like it so badly, but I couldn't connect emotionally with a single character. Not to mention my hatred of how Theo treated Griffin throughout their relationship.
(Honorable mention goes to Caraval by Stephanie Garber because I'm still crying about the potential it had + never delivered on.)
-
A popular book or series you love but everyone else hates
I know a lot of people who hate the Wolves of Mercy Falls series by Maggie Stiefvater but ohhh, is that series one of my absolute favorites. If I was to reread the whole thing now, I'm sure I'd find more flaws + compare it to Stiefvater's later work, but the story of Grace + Sam was one of the first ya ones I ever read, and I love their story to bits.
-
Love triangle where the person ended up w/ the person you didn't want/ OTP you dislike
You can tell me Manon Blackbeak is canonically straight all you want, but I don't, and won't ever, believe it. Dorian is a fine character, but the pairing of them two of them together makes me want to hurl. It feels so incredibly forced and I'm so tired of all the straight romances in SJM's books, especially in situations where it makes no sense.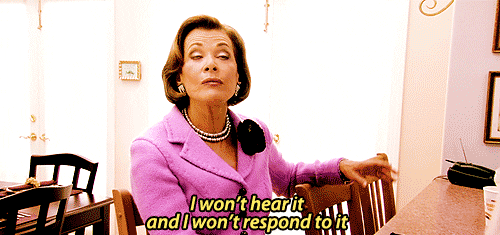 -
Popular book genre you hardly reach for
Contemporary and I have been foes for many years. I hardly ever find any good ones that I connect with, so I tend to avoid the genre as a whole.
(they also bore me to tears??? nothing ever usually happens in them?? i cry.)
-
Popular/Beloved character you don't like
Dumbledore. Gansey. Kale Chaol, Snape, Kieran, etc., etc.
-Popular author you can't get into
*slams John Green books onto table*
GO AHEAD AND FIGHT ME ON THIS. I just cannot deal with this man's writing and his pretentious characters. I know so many people who rave about his books, and that's great!! but fam, I've read three of his books and I still don't understand the hype ??
-Popular trope you're tired of
Not sure if it's really a "trope," but abusive relationships/possessive alpha males can all kindly go burn in hell.
-Popular series you have no interest in reading
I've got absolutely zero interest in reading the Red Queen series. I've thought about picking it up a few times fleetingly, but I've seen so many reviews saying how boring and trope-filled it is, and I'm not a big fan of dystopians anyways.
-What movie or tv show adaptation do you prefer more than the book?
I LOVE BOTH THE BOOKS AND FILMS OKAY?? But something about the Lord of the Rings movies gives me just a little bit more joy than the books.
And there we go! I've finally done the unpopular bookish opinions tag! Hopefully none of you are too mad at me after this. ;)
LET'S CHAT! Tell me all about your unpopular book opinions! What books do you loathe, and which do you love? What beloved character makes you want to rip your hair out and scream??
(
Yours truly is currently off in the wilderness on vacation, so if you don't see me replying to comments/interacting much, just know it's because I'm currently at the beach, or The Wizarding World of Harry Potter. Either way, just know that I'm crying with joy, wherever I am, and taking far too many pictures.
)